Warehouse Loading
Sunday, 03 April 2011 23:49
In addition to our shipping capabilities, CSI also offers a full warehousing operation in its own facilities. We have three in-house warehouses, strategically located in the United States, where we perform the loading of containers along with other warehousing services.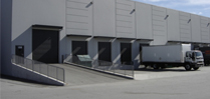 Offering this service allows us to give our customers the flexibility they need to bring their cargo at their convenience to finalize their shipments. We recognize that our clients do value having a one-stop solution for their transportation needs and accordingly we provide the warehousing service to them. We supply the work force and equipment necessary to best use our warehousing services and to provide excellent customer satisfaction. We give the customer an area as flexible as needed to ensure that customers have the easiest process while loading their cargo. We will strive to make everything work. By having in-house warehousing, our customers can rest assured that their cargo will be secure and safely stored, making it convenient and safe for customers, no matter what the cargo would be. Having three of these locations conveniently located throughout the United States, makes CSI the convenient and easy way to warehouse and load your cargo.
Cargo will not be forgotten, because it will not be stored in another location. Here, at CSI, we recognize our clients' needs for convenience and the one-stop solution of in-house warehousing, allows for the customer to load their cargo right into the warehouse without having to haul cargo or meet at another location. The people that greet you, help you the entire way until your cargo is warehoused safely and securely. We take pride in our work force and do not outsource to other companies, so customers know that their cargo is in good hands. Everyone at CSI is highly trained on customer service and we will collectively make your warehousing needs as pleasant as possible.
This workforce provides warehousing services for the cargo to ensure that cargo leaves the warehouse the same way that it has entered. Our workforce is trained to handle all kinds of cargo; big small, fragile, very fragile, etc. CSI's workforce is made up of trained technicians who are skilled and experienced in the loading and handling of all types of cargo. CSI's workforce experience and technical level is something that customers will not find in any other cargo warehousing and loading company. Customer satisfaction is guaranteed and we are positive that by choosing CSI, customers will feel good about the service being provided. Innovative ideas are constantly pushing. All cargo will be placed in the warehouse in an appropriate space for their safety and their timely availability. The warehouse is monitored twenty-four hours a day, three-hundred and sixty-five days a year, to ensure that we have eyes on your cargo anytime it is warehoused with CSI.
Of course, security is one of our biggest concerns, when speaking about warehousing of cargo and at CSI, security is our main priority along with safety. In addition, CSI developed an innovative technique for vehicle loading in Full Container Loads (FCL). This technique is based on building wooden ramps inside of 40-Feet standard and high-cube containers. Our team of experts reinforces the ramps with premium lumber, metal chains and straps. This innovative, reliable technique, assures the safety of your vehicles during the transportation process. Contact us for further information about our services.
Last Updated ( Tuesday, 15 July 2014 13:59 )